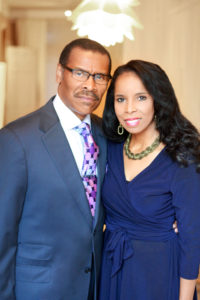 We believe the Great Commandment and the Great Commission will grow and mature the church of the Lord Jesus Christ. The Great Commandment (Matthew 22:37-40) – 37 Jesus said unto him, Thou shalt love the Lord thy God with all thy heart, and with all thy soul, and with all thy mind. 38 This is the first and great commandment. 39 And the second is like unto it, Thou shalt love thy neighbor as thyself. 40 On these two commandments hang all the law and the prophets.
The Great Commission (Matthew 28:18-20) – 18 And Jesus came and spake unto them, saying, All power is given unto me in heaven and in earth. 19 Go ye therefore, and teach all nations, baptizing them in the name of the Father, and of the Son, and of the Holy Ghost: 20 Teaching them to observe all things whatsoever I have commanded you: and, lo, I am with you always, even unto the end of the world. Amen. Our mission is to save the lost; become a church to those without a church home; and present the Gospel in a practical way so that all will grow to know Jesus.
Praise Assembly Christian Center, Inc.

was founded on Tuesday, November 5, 1991. From

the beginning, God has proven to be faithful in providing every need of the ministry. After seven months in existence, on June 19, 1992 the ministry acquired a 6,500 square foot building, at the corner of Queen and Melrose Street. After fifteen months of services in a hotel, our first Sunday morning service at the Queen Street location was on January 17, 1993.
In 2001, Pastor York was ordained into the Macedonian Ministries, under the authority of Dr. John A Cherry, pastor of From the Heart Church Ministries in Temple Hills, MD. On February 27, 2007, the Lord blessed us to purchase 10.69 acres on Kernersville Road, Winston Salem, as the future home of

Praise Assembly Church Ministries

. Our first service
in this facility was June 6, 2010 to the glory of God. The Lord graciously blessed Pastor York and

Praise Assembly

with his beautiful wife Sister Angela York. She is a woman of God, and a tremendous gift to Dr. York and to

Praise

Assembly

.

Pastor York is a member of the Beta Gamma Optometric Honor Society and honors graduate of the Southern College of Optometry in Memphis, Tennessee. There he received the Doctor of Optometry degree in 1982 and is currently licensed to practice in North Carolina.
This is the Lord's doing, and it is marvelous in our eyes.
Psalms 118: 23